When it comes to appetizers that tantalize the taste buds, Hara Bhara Kebab takes center stage. Crispy, creamy, and bursting with flavor, these kebabs are a treat you simply can't resist. From their vibrant green hue to their delectable taste, they promise a culinary journey that will keep you coming back for more. This article delves into the magic of Hara Bhara Kebabs, offering you a simple yet sumptuous recipe that's not only indulgent but also healthier.
Table of Contents
Hara Bhara Kebab Recipe
A Green Symphony of Flavor
Imagine sinking your teeth into a kebab that's as delightful for your palate as it is for your health. Hara Bhara Kebab lives up to its name, being a harmonious blend of fresh ingredients that create a symphony of flavors. With a crispy exterior that gives way to a creamy interior, every bite is a celebration of taste.
Crafting the Perfect Hara Bhara Kebab

Let's embark on a journey through the simple yet magical recipe that brings Hara Bhara Kebabs to life:
Ingredients You'll Need:
250g Spinach, blanched
1 Cup Green Peas, blanched
2-3 Green Chillies
100g Coriander Leaves and Mint Leaves
2 Large Boiled Sweet Potatoes
100g grate Paneer (Indian cottage cheese)
2-3 tbsp. Chickpea Flour (Besan)
1 tbsp. ginger-garlic paste
1 tbsp Garam Masala
1 tsp. Coriander Powder
1 tsp. Cumin Powder
Salt to taste
1 tbsp Chaat Masala
The Healthier Twist
In the spirit of wellness, this version of Hara Bhara Kebab takes a healthier approach:
Sweet Potato Swap: Embracing the health benefits of sweet potatoes, this recipe replaces regular potatoes for a nutritious twist.
Shallow Frying Delight: Instead of deep frying, the kebabs are shallow fried, reducing the oil content while retaining their crispy allure.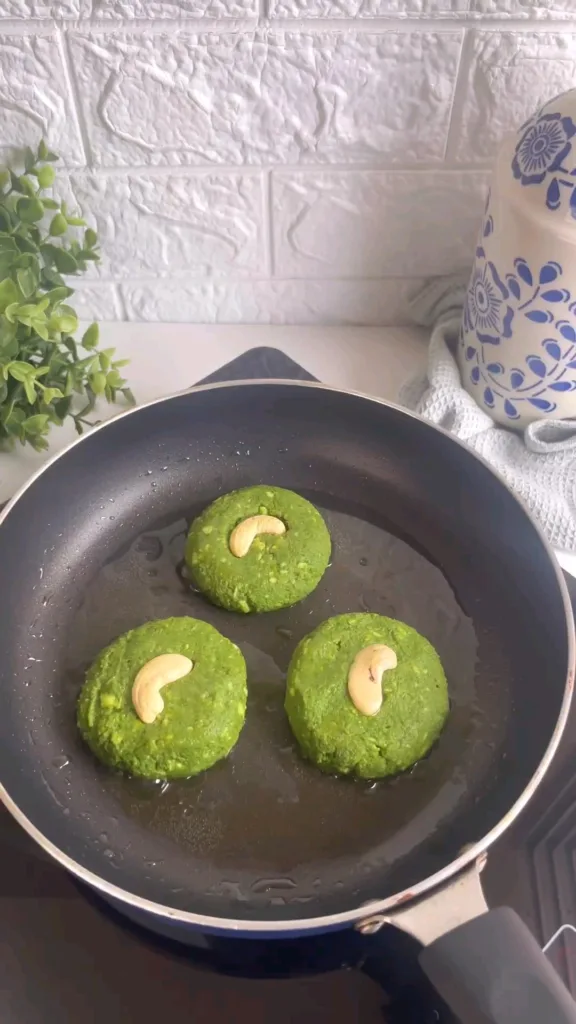 Bread Crumb Consideration: While avoiding bread crumbs for a healthier outcome is an option, adding them as a binding agent is an option if needed.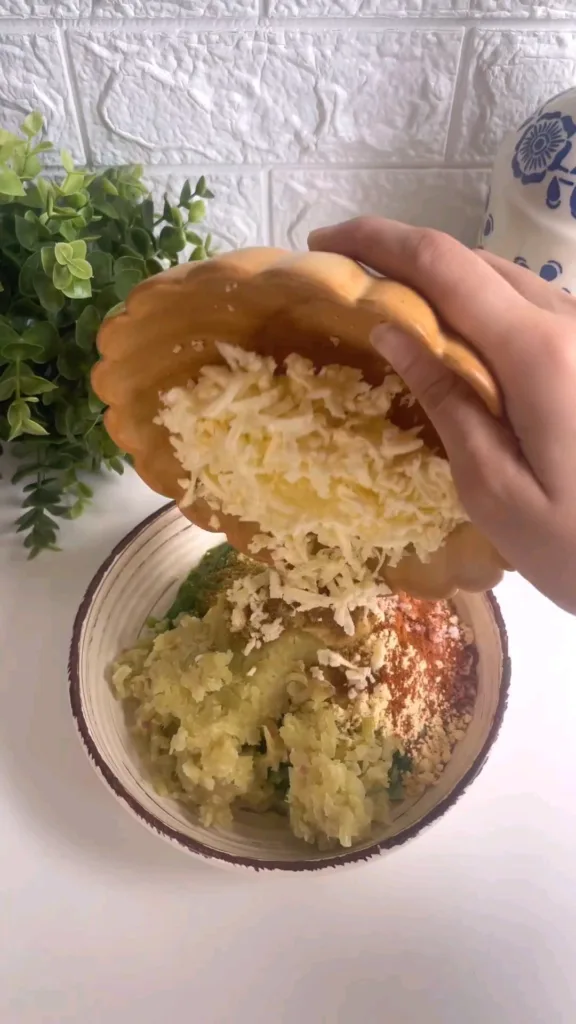 Savoring Protein-Packed Goodness

These kebabs aren't just a treat for your taste buds; they're a protein-rich delight. Packed with the goodness of peas, paneer, and spinach, they make for an ideal snacktime indulgence that doesn't compromise on health.
A Final Crispy Note

In conclusion, Hara Bhara Kebab is a testament to how a few simple ingredients can come together to create a flavorful masterpiece. Whether you're seeking an appetizer that dazzles at gatherings or a wholesome snack to enjoy guilt-free, these kebabs have it all. So, roll up your sleeves and embark on a culinary adventure that promises to satisfy your cravings while treating your body to a burst of wholesome goodness.
Hara Bhara Kebab Nutrition Information (Per Serving):
| Nutrient | Amount per Serving |
| --- | --- |
| Calories | 180 |
| Protein | 8g |
| Carbohydrates | 23g |
| – Dietary Fiber | 4g |
| Fat | 7g |
| – Saturated Fat | 2g |
| Cholesterol | 12mg |
| Sodium | 500mg |
| Potassium | 490mg |
| Vitamin A | 120% DV |
| Vitamin C | 80% DV |
| Calcium | 18% DV |
| Iron | 16% DV |
Notes:
Nutritional values are approximate and can vary based on factors like portion size and the specific ingredients used.
"DV" stands for Daily Value, which is the percentage of a nutrient that a serving of food contributes to a daily diet. The percent DV is based on a daily intake of 2,000 calories.
The values provided are based on general nutritional information for the ingredients used. It's recommended to use a nutrition calculator for precise information based on specific brands and preparation methods.
Please keep in mind that this is a rough estimation and may not account for variations in cooking methods or ingredient brands. If you have specific dietary requirements or health concerns, it's advisable to consult a registered dietitian or use a nutrition calculator to get more accurate information.