When it comes to indulging in the art of gastronomy, few dishes can match the sumptuous experience of Creamy Tuscan Chicken. This exquisite dish is a testament to the fusion of flavors and techniques, creating a symphony of taste that delights the senses. In this comprehensive guide, we embark on a journey to master the craft of Creamy Tuscan Chicken, delving into its ingredients, the meticulous cooking process, and the secrets that make it a standout masterpiece on any dining table.
Table of Contents
Creamy Tuscan Chicken Recipe
Unveiling the Ingredients
To embark on the journey of creating Creamy Tuscan Chicken, assemble the following essential ingredients:
2 lb. chicken breast
Salt and pepper to taste
3 tablespoons flour
1 tbsp. smoked paprika
2 tablespoons butter
2 tablespoons olive oil
3 garlic cloves
2 shallots
1 sprig of cherry tomatoes
1/4 cup sundried tomatoes
1/4 cup parmesan cheese
1 teaspoon Italian oregano
1 cup chicken broth
1/2 cup white wine
2 cups heavy/whipped cream
2 cups fresh baby spinach
Crafting Culinary Excellence
The journey of crafting Creamy Tuscan Chicken involves an intricate dance of flavors and techniques, resulting in a dish that's rich in taste and indulgence:
Preparing the Chicken

Begin by cutting the chicken breasts in half, ensuring manageable portions. Create a flavorful coating by mixing flour, smoked paprika, salt, and pepper. Lightly coat each chicken piece with this mixture for a tantalizing foundation.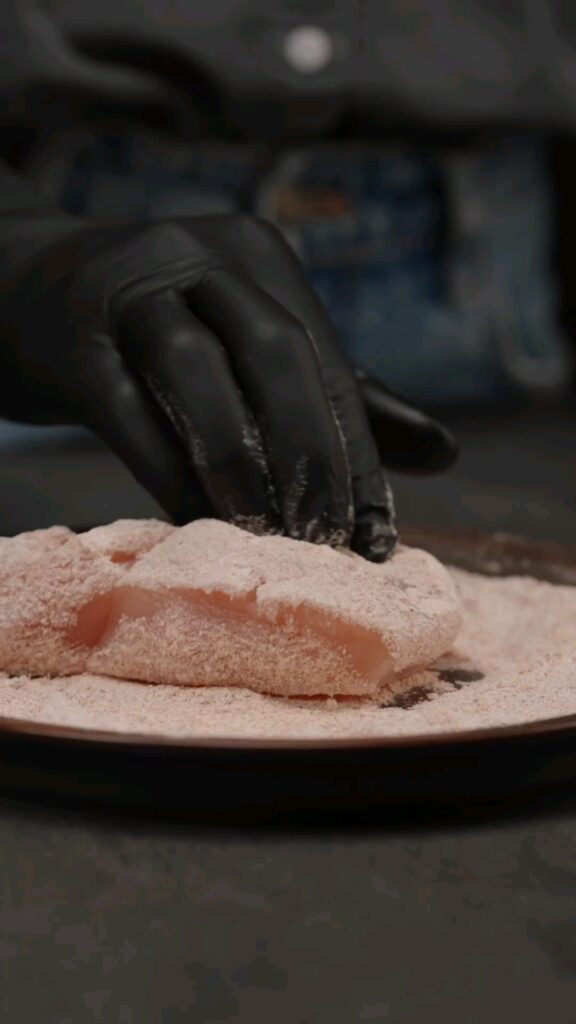 Searing to Perfection

In a well-heated frying pan, melt butter and olive oil over medium heat. Place the flour-coated chicken pieces in the pan, searing them for 4-5 minutes on each side until they achieve a golden, appetizing hue. After searing, transfer the chicken to a preheated 380°F oven for an additional 5-7 minutes to ensure a tender finish.
Building Layers of Flavor

Using the same pan, sauté shallots and garlic in the butter and pan drippings, infusing the base with savory depth. Gently scrape off any brown bits to enhance the sauce's richness. Add cherry tomatoes to the pan, then pour in the white wine. Allow the wine to simmer and reduce, intensifying the aromatic foundation. Pour in chicken broth to elevate the sauce's complexity.
Crafting Creamy Opulence

With the base established, add heavy or whipped cream, grating in parmesan cheese for added indulgence. Introduce sun-dried tomatoes to enhance the Mediterranean essence. Season the sauce with salt, pepper, and aromatic Italian oregano.
Elevating with Spinach

As the sauce simmers and melds, introduce fresh baby spinach, allowing the leaves to gently wilt and infuse vibrant color. Return the chicken to the pot, letting it luxuriate in the creamy embrace. Simmer until the sauce achieves the perfect reduction, unveiling its full flavor potential.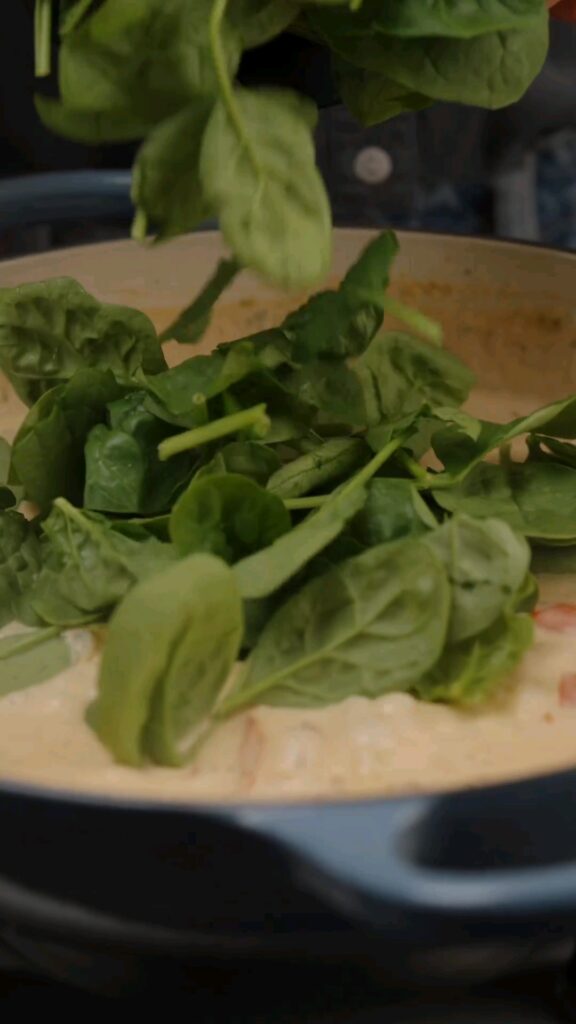 A Gastronomic Symphony

As Creamy Tuscan Chicken graces your plate, it presents a visual and gustatory masterpiece that commands attention. Accompany it with your preferred side; in this instance, we've chosen the elegance of orzo, though the choice is yours.
Culinary Journey Culminated

In the world of culinary artistry, Creamy Tuscan Chicken shines as a beacon of creativity and taste. Its intricate blend of flavors, enriched by the velvety sauce, elevates an ordinary meal to an extraordinary experience. Whether reserved for special occasions or enjoyed on a casual evening, Creamy Tuscan Chicken promises to elevate your culinary escapades with each luscious bite.
Creamy Tuscan Chicken Nutrition
2 lb. funk bone
Calories: approx. 680 kcal
ProteinApprox. 140g
FatApprox. 14g
swab and pepper to taste
Calories: Negligible quantum
3 soupspoons flour
Calories: approx. 110 kcal
CarbohydratesApprox. 23g
ProteinApprox. 3g
FiberApprox. 1g
1 tbsp smoked paprika
CaloriesApprox. 20 kcal
CarbohydratesApprox. 4g
FiberApprox. 2g
2 soupspoons adulation
CaloriesApprox. 200 kcal
FatApprox. 22g
2 soupspoons olive oil painting
CaloriesApprox. 240 kcal
FatApprox. 28g
3 garlic cloves
CaloriesApprox. 15 kcal
CarbohydratesApprox. 3g
2 shallots
CaloriesApprox. 30 kcal
CarbohydratesApprox. 7g
FiberApprox. 1g
1 limb of cherry tomatoes
CaloriesApprox. 10 kcal
CarbohydratesApprox. 2g
FiberApprox. 1g
mug sundried tomatoes
CaloriesApprox. 60 kcal
CarbohydratesApprox. 14g
FiberApprox. 3g
mug parmesan rubbish
CaloriesApprox. 110 kcal
ProteinApprox. 9g
FatApprox. 7g
1 tablespoon Italian oregano
CaloriesApprox. 5 kcal
CarbohydratesApprox. 1g
1 mug funk broth
CaloriesApprox. 15 kcal
mug white wine
CaloriesApprox. 60 kcal
2 mugs heavy whipped cream
CaloriesApprox. 800 kcal
FatApprox. 80g
2 mugs fresh baby spinach
CaloriesApprox. 20 kcal
CarbohydratesApprox. 3g
ProteinApprox. 2g
FiberApprox. 2g
Please note that these values are approximate and can vary grounded on factors similar as specific brands, medication styles, and serving sizes.