If you're seeking a culinary journey that blends the richness of eggplant with the tanginess of tomatoes, the saltiness of olives, and the zing of capers, look no further. Our Eggplant Caponata recipe is a true celebration of Mediterranean flavors, offering a delightful array of tastes and textures that will leave your taste buds dancing.
Table of Contents
Eggplant Caponata Recipe
Unveiling the Ingredients
To start this cooking expedition, collect the following ingredients:
1 kg/2.2 lb of Eggplants
500g of Peeled and Seedless Tomatoes
1/2 cup of Tomato Sauce
1 Onion
1 Stalk of Celery
200g of Pitted Green Olives
50g of Capers
40g of Sugar
50g of White Wine Vinegar
60g of Roasted Pine Nuts
Salt and Pepper to Taste
Olive Oil
Ciabatta
Cream Cheese
Fresh Basil
Crafting the Culinary Masterpiece

Step 1: Preparing the Eggplants
Begin by cutting the eggplants into small cubes. Sprinkle them with salt and allow them to sit for an hour, allowing the excess juice to drain away. Once drained, gently pat them dry with a paper towel.
Step 2: Frying the Eggplants
In a skillet, heat some olive oil and fry the eggplant cubes until they turn a delightful golden brown. Place the fried eggplants on a paper towel to remove any excess oil.
Step 3: Preparing the Base
Scald the tomatoes with boiling water to make peeling them easier. Remove the skin and cut the tomatoes into small cubes, discarding the seeds. Chop the onion, celery, and olives, and roast the pine nuts for an extra layer of flavor.
Step 4: Sautéing the Aromatics
In a generous drizzle of olive oil, sauté the chopped onion and celery over medium heat until they become tender and aromatic. Now, introduce the diced tomatoes and tomato sauce or paste. Season with a swab and pepper according to your taste preference.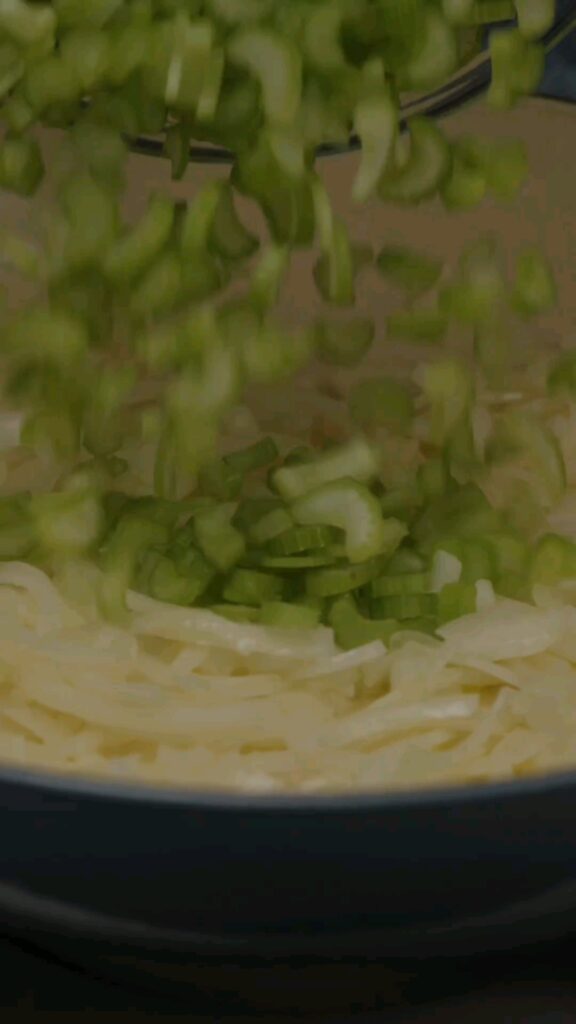 Step 5: Introducing Olives and Capers
Enhance the dish by adding the pitted green olives and rinsed capers. Sprinkle in the sugar and pour in the white wine vinegar. Stir well and let the mixture simmer for about 5 minutes, ensuring it doesn't stick to the pan.
Step 6: Uniting the Elements
Gently fold in the fried eggplants and the roasted pine nuts. Allow the caponata to cook for an additional 3 minutes, ensuring all the ingredients meld together into a harmonious symphony of flavors.
The Grand Finale: Savoring the Caponata
Eggplant Caponata is best served chilled, allowing its complex flavors to fully develop. Whether you choose to enjoy it with a slice of ciabatta or a dollop of cream cheese, the choice is yours. The burst of freshness from the basil leaves adds the final touch to this exquisite dish.
In conclusion, our Eggplant Caponata recipe invites you to savor the essence of Mediterranean cuisine. With each bite, you'll experience the culmination of carefully selected ingredients and a meticulous cooking process. So, gather your ingredients, unleash your inner chef, and indulge in the magic of Eggplant caponata, a dish that embodies the heart and soul of the Mediterranean culinary tradition.
Eggplant Caponata Nutrition
1 kg/2.2 lb of Eggplants
Calories
160
Carbohydrates
37g
Fiber
16g
Protein
6g
Fat
04g
500g of hulled and Seedless Tomatoes
Calories
50
Carbohydrates
11g
Fiber
3g
Protein
2g
Fat
05g
mug of Tomato Sauce
Calories
40
Carbohydrates
9g
Fiber
2g
Protein
1g
Fat
05g
1 Onion
Calories
40
Carbohydrates
10g
Fiber
2g
Protein
1g
Fat
01g
1 Stalk of Celery
Calories
5
Carbohydrates
1g
Fiber
05g
Protein
02g
Fat
01g
200g of Pitted Green Olives
Calories
300
Carbohydrates
6g
Fiber
4g
Protein
2g
Fat
30g
50g of Capers
Calories
15
Carbohydrates
4g
Fiber
2g
Protein
1g
Fat
05g
40g of Sugar
Calories
160
Carbohydrates
40g
Fiber
0g
Protein
0g
Fat
0g
50g of White Wine ginger
Calories
10
Carbohydrates
05g
Fiber
0g
Protein
0g
Fat
0g
60g of Roasted Pine Nuts
Calories
400
Carbohydrates
9g
Fiber
4g
Protein
4g
Fat
40g
Please note that these are approximate values and can vary based on factors such as the exact type and brand of constituents used.