Janmashtami Special Prasad: Sri Krishna Janmashtami, a joyous celebration of Lord Krishna's birth, holds a special place in the hearts of devotees worldwide. This auspicious festival is incomplete without the offering of Prasad, a sacred food offering that includes a variety of dishes made with milk and butter. Among the many delectable Prasad options, two stand out as timeless classics: Panjiri and Panchamrit. In this article, we'll delve into the recipes for these cherished offerings, allowing you to prepare them at home and present them to Lord Krishna during the midnight puja rituals.
Table of Contents
Janmashtami Special Prasad Recipe
Panjiri: A Nutty Delight
Ingredients:
Ghee: 2 tsp
Almonds, cashew nuts, dry coconut, raisins: 1 cup (chopped)
Fox nuts (makhana): 1/2 cup
Ghee: 3–4 tsp
Wheat flour: 1 cup
Sugar: 1/2 cup
Panjiri is a beloved Prasad known for its rich and nutty flavor. It's prepared with love and devotion to offer Lord Krishna.Here's how you can create this delightful treat:
Heat 2 teaspoons of ghee in a pan and roast almonds, cashew nuts, dry coconut, raisins, and fox nuts (makhana) until they turn golden brown. Set them aside.
In the same pan, add 3–4 teaspoons of ghee and roast wheat flour over low heat until it becomes fragrant and turns a light golden color.
Now, add sugar to the roasted wheat flour and mix well. Continue to cook over low heat until the sugar melts and blends with the flour, creating a delightful aroma.
Add the roasted nuts and makhana back to the pan. Mix everything thoroughly, ensuring that the ingredients are well combined.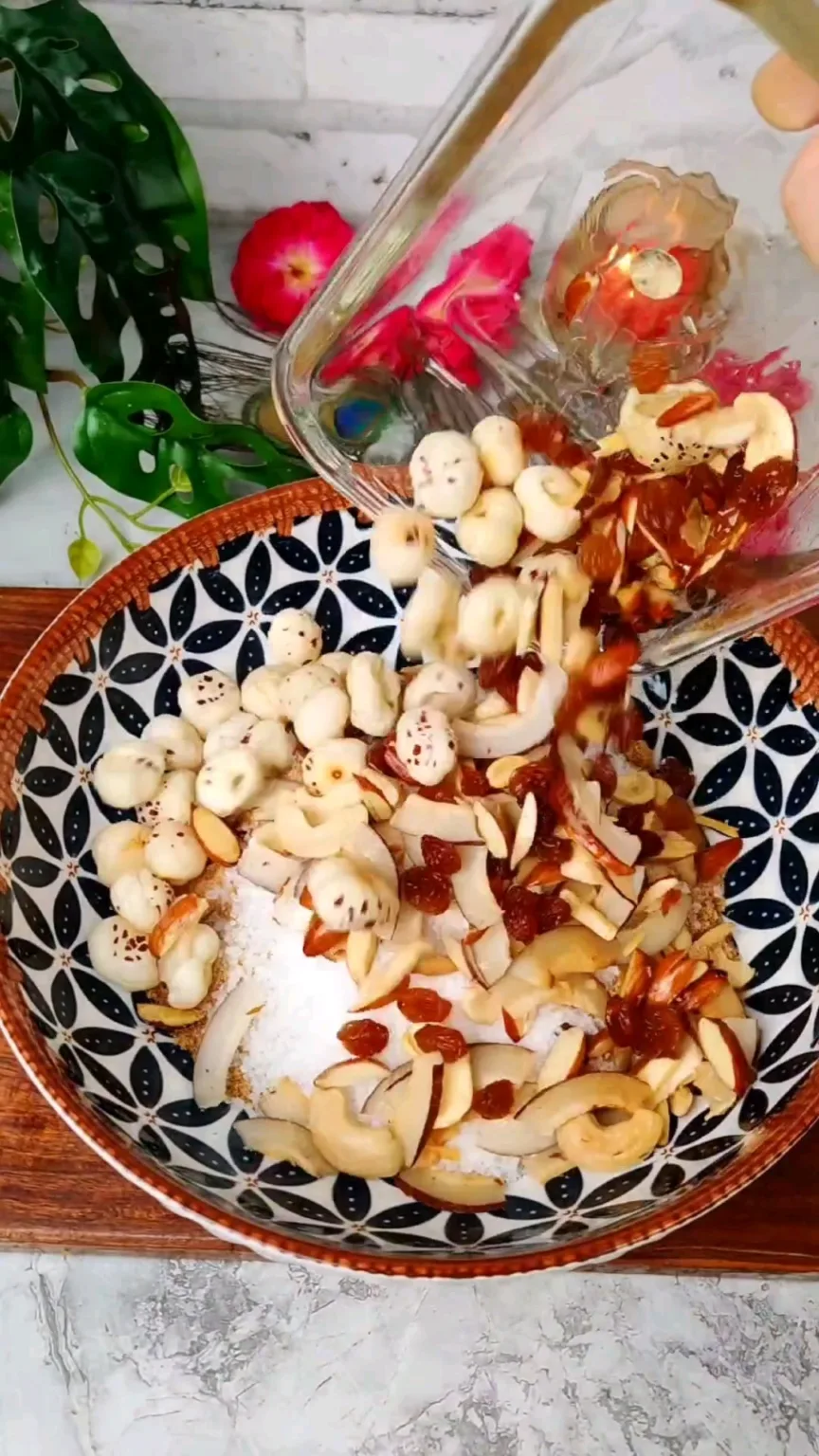 Allow the Panjiri to cool completely before offering it to Lord Krishna during the Janmashtami puja.
Panchamrit: Nectar of Devotion
Ingredients:
Milk: 2 cups
Curd: 1 cup
Sugar: 4 tsp
Honey: 1 tsp
Ghee: 1 tsp
Almonds, raisins, dry coconut, chironji, and makhana
Tulsi Patta
Panchamrit, often referred to as the "nectar of devotion," is a sacred concoction that symbolizes purity and divinity. Here's how you can prepare it:
In a clean bowl, combine 2 cups of milk and 1 cup of curd. Mix them well to create a harmonious blend of dairy goodness.
Add 4 teaspoons of sugar to the milk and curd mixture. Stir until the sugar dissolves completely.
To enhance the flavors and sanctity of the Panchamrit, add 1 teaspoon of honey and 1 teaspoon of ghee. These ingredients add a delightful richness to the mixture.
Include almonds, raisins, dry coconut, chironji, and makhana in the Panchamrit. These nuts and dry fruits not only enhance the taste but also offer nutritional value to the Prasad.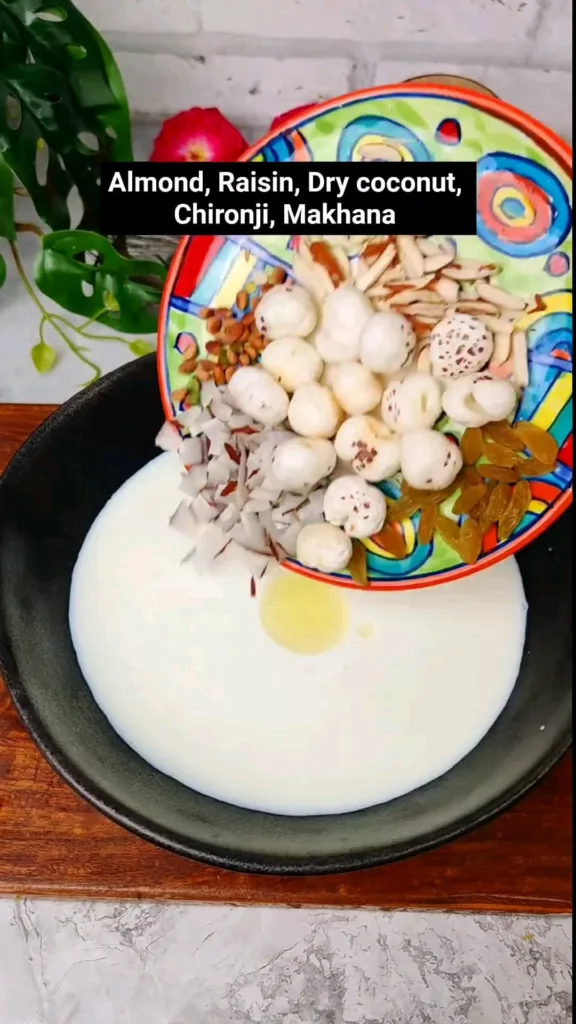 To further elevate the spiritual essence of this offering, add a few Tulsi (Holy Basil) leaves to the Panchamrit.
Your Panchamrit is now ready to be offered to Lord Krishna during the Janmashtami celebrations. It embodies purity, devotion, and the essence of this sacred festival.
Conclusion: Embrace the Divine Essence
In conclusion, Janmashtami Special Prasad holds profound significance in the celebrations of Sri Krishna Janmashtami. Preparing and offering Panjiri and Panchamrit is a way to express your love, devotion, and reverence for Lord Krishna. These traditional recipes not only fill your home with delightful aromas but also fill your heart with spiritual bliss. As you partake in the midnight puja rituals and offer these sacred delicacies, may you experience the divine presence of Lord Krishna and the joy of his birth.
Embrace the essence of this auspicious festival, share the Prasad with your loved ones, and let the blessings of Lord Krishna fill your life with happiness and prosperity. Happy Janmashtami!