Paneer Tikka Sub: Easy, Flavorful, and Homemade
Introduction
Are you tired of store-bought subs that lack the authentic taste you crave? It's time to take matters into your own hands and create a mouthwatering Paneer Tikka Sub right in your kitchen. In this article, we'll guide you through crafting a homemade delight that's not only super easy but also far superior to anything you'd find in a store. Let's dive in!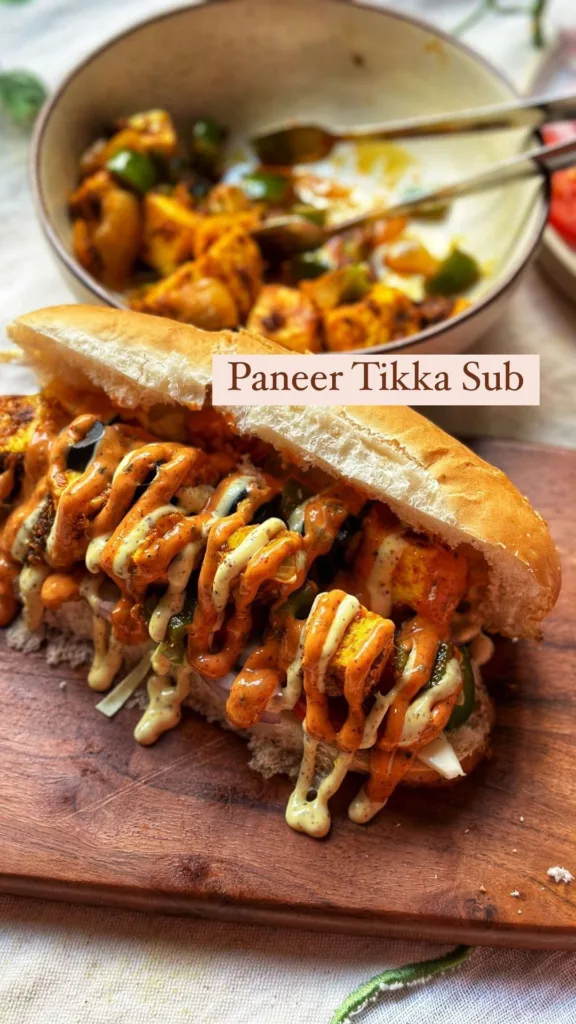 Table of Contents
Ingredients (Serves 2)
1 onion, chopped into cubes
1/2 capsicum, chopped into cubes
200 gms paneer, cut into cubes
1 tsp. red chilli powder
1/2 tbsp haldi powder
1/2 tbsp jeera powder
1 tsp. coriander powder
1/2 tbsp chaat masala
1/2 tsp. black salt
Salt to taste
1/2 tsp. garam masala
1 tbsp. ginger-garlic paste
1 tbsp oil
1/2 cup dahi (yogurt)
Marinating the Paneer
Marinate the paneer, onion, and capsicum in a mixture of dahi, oil, ginger-garlic paste, and all the spices. Let this delightful blend rest for a tantalizing 30–40 minutes.
Creating the Sauce
1/4 cup mayonnaise
1 tsp. vinegar
1 tsp. red chilli powder
1 tsp. oregano
1/2 teaspoon black pepper powder
1 tsp. red chilli paste
1 tbsp. ketchup (or more, to taste)
A small pinch of salt
Mix all these delectable ingredients together to craft the perfect sauce that will elevate your Paneer Tikka Sub.
The Honey Mustard Sauce
1/4 cup mayonnaise
2 tbsp. mustard sauce
2 tbsp. honey
Blend these ingredients to create a sweet and tangy honey mustard sauce that adds a burst of flavor to your sub.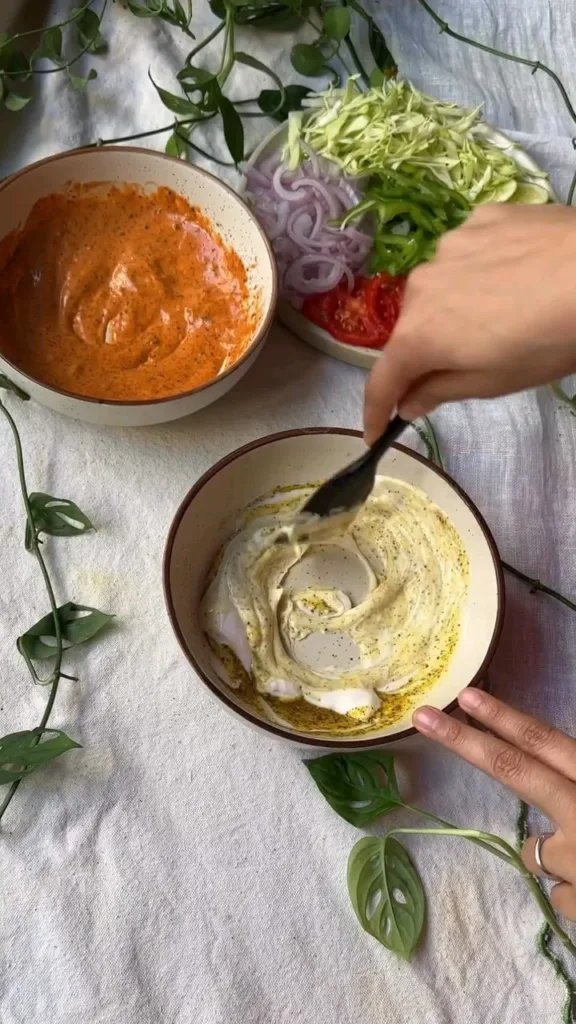 Assembly
1-2 tbsp oil
1/4 cup sliced vegetables (onions, capsicum, and lettuce)
1/2 tomato, cut into rounds
2 cheese slices
4-5 olives
Heat the oil in a pan and add the marinated paneer, cooking it until it's perfectly charred.
Putting It All Together
Cut a submarine bread lengthwise and scoop out the excess bread. Now, add in the cheese slices, shredded lettuce, sliced capsicum, sliced onions, tomato, olives, and the tantalizing paneer.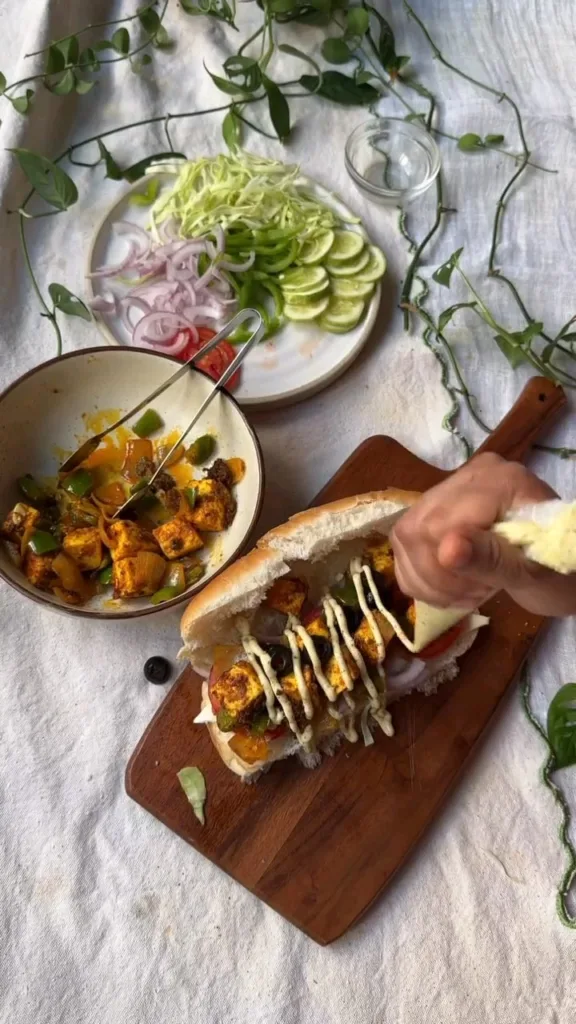 Generously drizzle your creation with both sauces. Cover the sub, wrap it in butter paper, and slice it down the middle. Whether you prefer it hot or cold, your homemade Paneer Tikka Sub is ready to be savored!
Conclusion
There you have it: an easy, flavorful, and homemade Paneer Tikka Sub that's sure to tantalize your taste buds. Say goodbye to mediocre store-bought subs and hello to a delightful creation made in your own kitchen. Enjoy your meal!